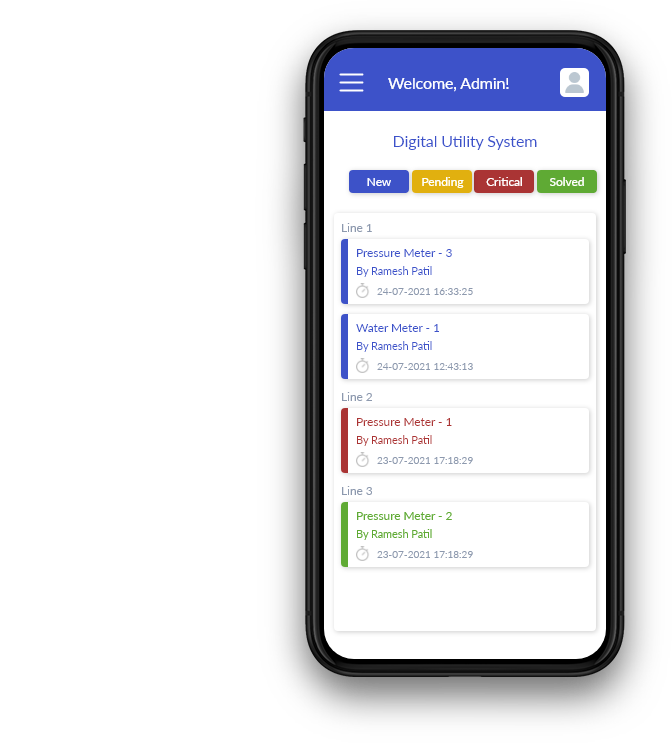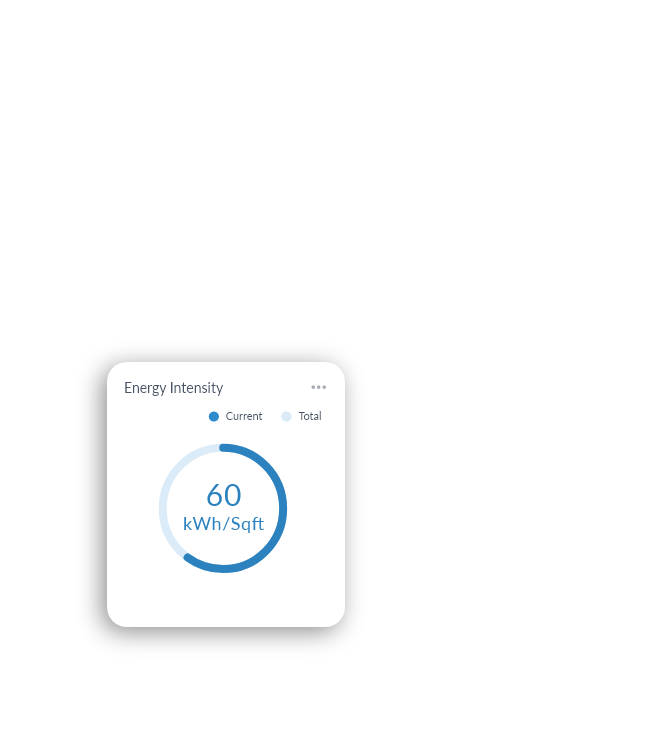 Monitor Consumption with Precision
There is a growing need for production efficiency and reduction in consumption which can be achieved through - Effy Utility Monitoring and Control System! It brings online the entire machine consumption in terms of water and energy. This real time utility monitoring solution works with IoT based smart gadgets. It gives you the power to analyze consumption patterns over time, giving you deeper insights for improvement.
01.
Smart Dashboard
Your live Utility software dashboard consists of data pertaining to overall energy consumption, efficiency, productivity, machine status, and a lot of other facets.
02.
Automated Reports
You can have all kinds of reports based on particular machines, production lines, plant locations, and so on. This way you can keep a track of all the costs incurred against the energy, water, and other resources consumed.
03.
Consumption Accounting
Our IIoT driven solution also calculates and generates automated bill which eanables you to take timely actions for your resource consumption.
02.
Auto Alerts and Notifications
You'll always be notified promptly whenever consumption exceeds a certain limit. This software triggers an alarm and sends alerts in the form of an auto-mail or SMS whenever the consumption exceeds a certain limit.
All utility data is gathered and computed by our well integrated software platform,
Effy. This allows you to relate utility consumption to your overall production.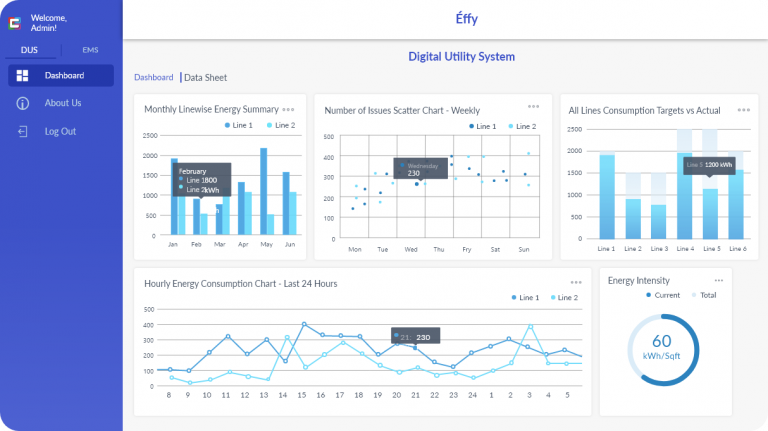 Whether you're curious about features, a free demo or want to explore more - we're ready to serve you