Let wonders happen to your companies with biometric access control systems, with Face Recognition and Fingerprint machines, which can also store, detect, and verify human temperatures.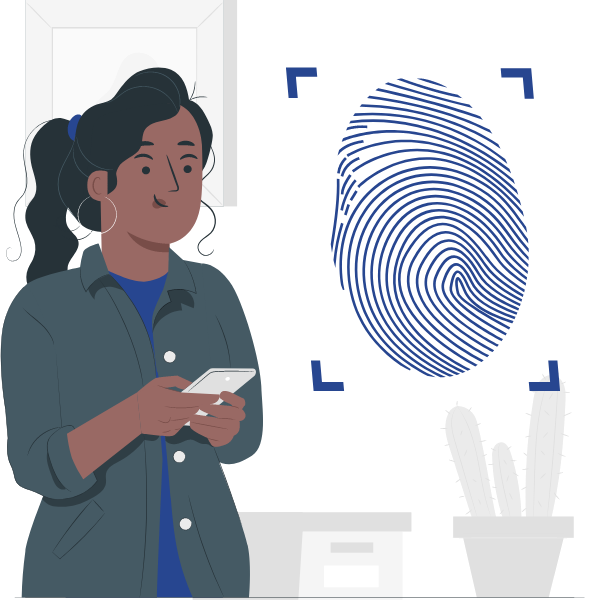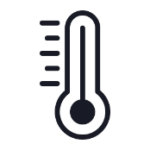 Range and Capacity
Save up to 1500 human faces with 500000 records along with 5000 users, fingerprints, and ID Cards. Measure temperatures from distance of 3 to 5 cm with building access control systems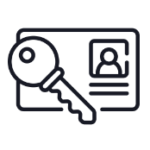 Access and Attendance
An inbuilt electric lock for third parties and a sharp alarm system can keep away unauthorized persons from tampering. Also Syncs with computer systems, maintaining attendance records of the workers with commercial building access control systems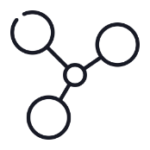 Connectivity and Integration
Wi-Fi, GPRS, or 3G connectivity. Integrated with Desktops/PCs, digital door locks, as well as attendance management systems.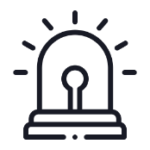 Alarms and Verification
Equipped with a duress alarm, tamper alarm, record limit alarm, and an illegal door opening alarm. Maintenance management solutions enables you to feed-in verification records using face recognition, fingerprint sensor, card reader, and pin generator.
Keep a perfect count of the number of employees and recruits working at your organization with our best in class product – the Head Count! You'll never lose the track of the quantum of your workforce.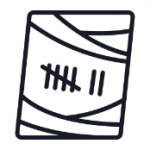 Impeccable Automatic Counting
Automatically maintains and displays real-time records of the number of walk ins and walkouts at your premises.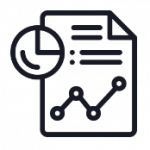 Instant Report Generation
Detailed reporting can be done to comply with safety audit requirements and also in case of multiple locations/buildings.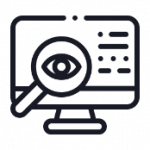 Access Control & Monitoring Enabled
Easily integrated with our Tempus products as well as access control system to provide you an edge when it comes to tracking the number of people working at your industrial premise.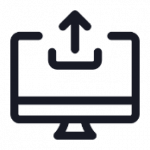 Online Data Export Facility
Knowing the accurate number helps in aiding precautionary measures in case of emergency like evacuating the premises or analysing the security threat.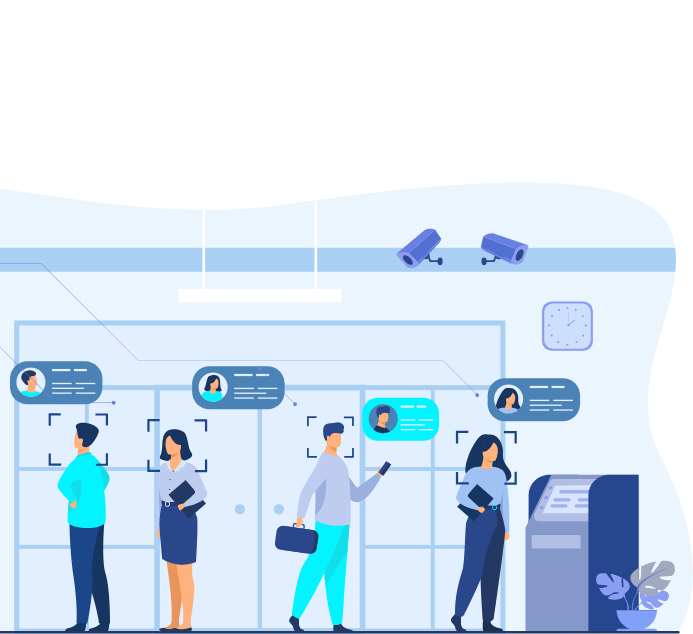 Boom Barriers
Smart responsive boom barriers meant for industrial and commercial vicinities for security requirements. Ability to integrate with security cameras which helps to verify visitors at the entry point itself. It facilitates you with complete control over the entry and exits of your property.
Tripod Turnstiles
Customizable Tripod turnstiles can be scheduled under specific modes and can be selectively activated at the required times. Such bespoke usage can be achieved by integrating it with your access control systems or software applications.
CCTV Solutions
We deliver a wide array of CCTV products to suit wide-ranging personalized requisites of our clients. It includes Dome, Bullet, PTZ, NVR, and Inspection cameras.
Public Announcement Systems
Highly durable announcement systems which can be integrated with our biometric machines, access control or head count for boosting security. You can also raise alerts or announce a general message with ease and convenience.
Whether you're curious about features, a free demo or want to explore more - we're ready to serve you