State - of - the - Art Industrial displays
designed and manufactured by

Specially designed and developed to cater your industrial objectives
Integrated Industrial
Display Boards
Keep your workforce updated using our best-in-class electronic display boards!

Project crucial information at your site with vivacious visibility and comprehensive clarity with Compucare's extensive industrial display boards.
Why're Industrial Display Boards so Beneficial?
Industrial displays and moving display boards can show real-time data on the field to guide workers and the concerned taskforce. These can display critical information to help the workmen keep a check on their respective operations. There are multiple factors for which such display boards for factories can be used.
Industrial production display boards can showcase information related to production, machine efficiency, emergency response team, environmental safety, health safety awareness, and anti-accidental guidelines. These led running boards can also be used in the form of digital industrial clocks.
In what ways can Industrial Display Boards help you?
How can the Integration & Customization of IDBs be advantageous?
As a led display manufacturer in India, we offer custom and integration solutions for IDBs which can help you sync your existing production monitoring systems and other industrial systems with your display boards. This is to obtain specific data and statistics as per your industrial and operational needs.
Our industrial display products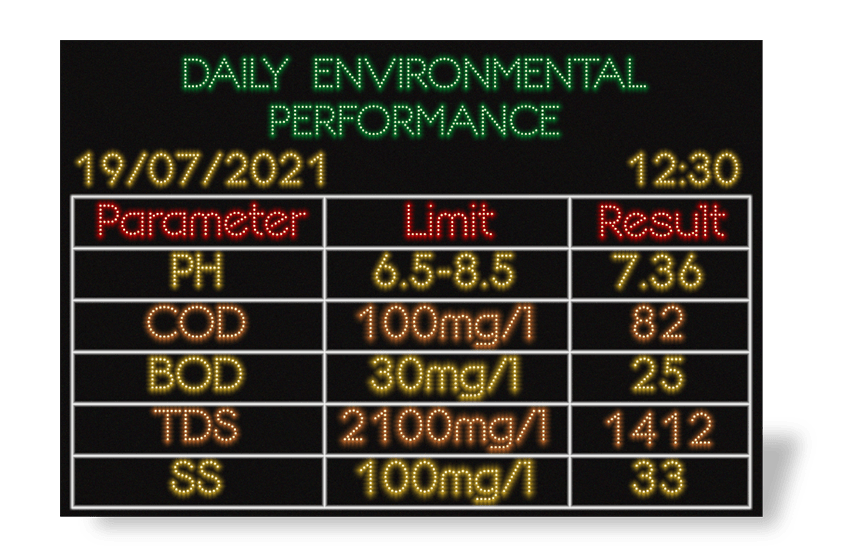 Enviroment Health
Safety Display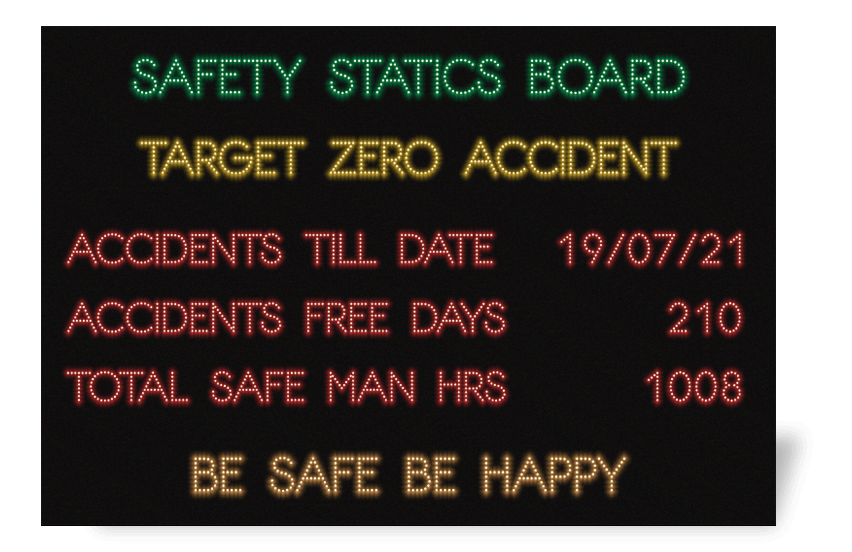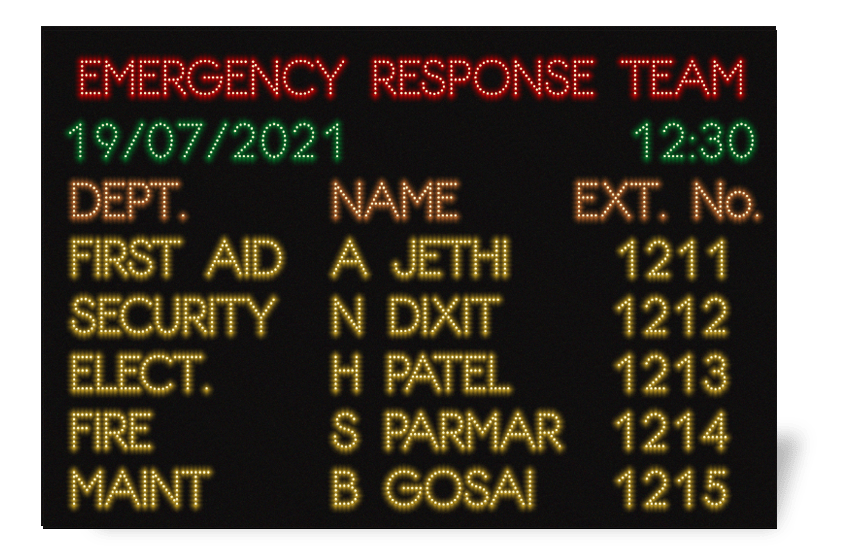 Emergency
Response Display
Case Studies
Know how Compucare solved the problem by providing the industrial display boards to its clients.
OBLIGED TO SERVE THE BEST IN BUSINESS
Let our experts help you find the right solution for you