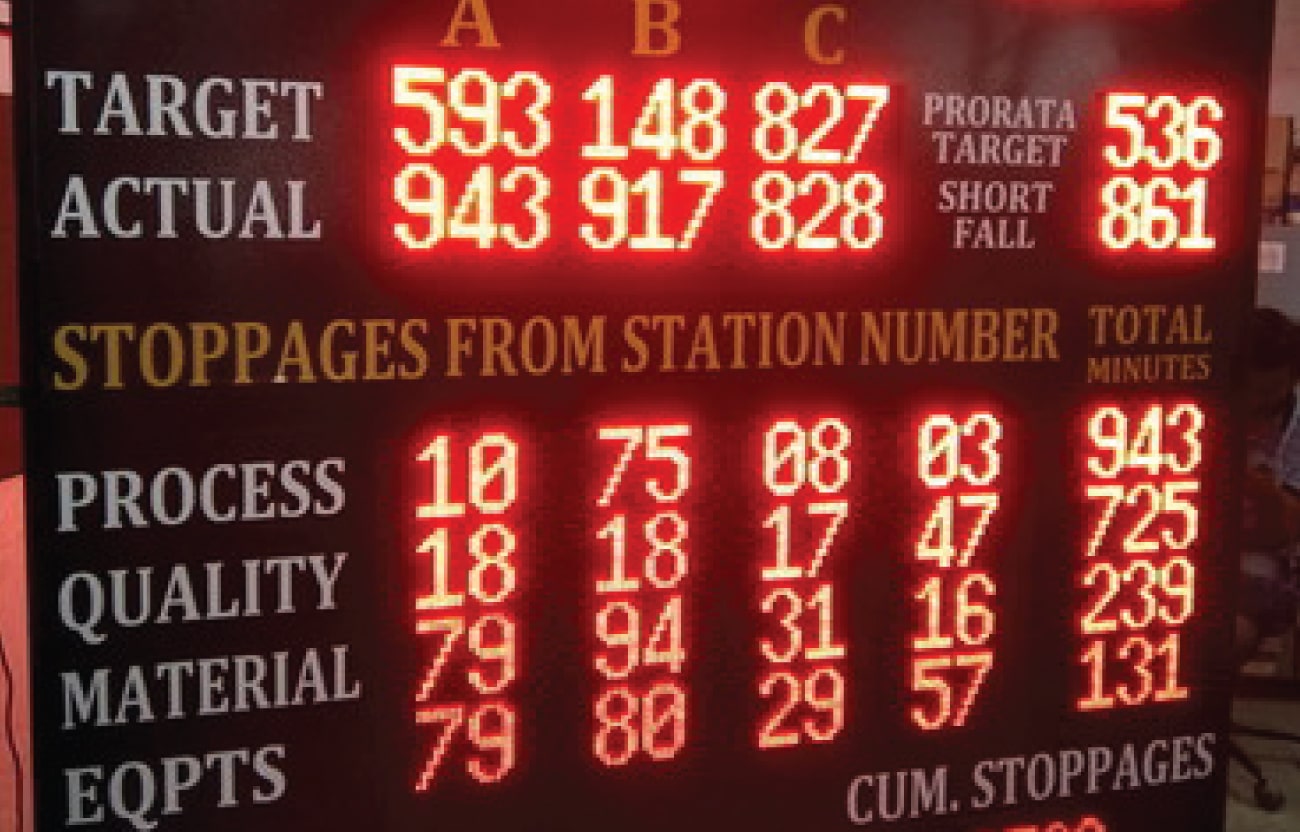 ANDON & Production Monitoring System for Secure Meters
A Multi-National Company with 44 million Meters Worldwide!
Secure Meters Ltd. (SML), over a span of almost 3 decades, has been helping its customers in reducing energy consumption. SML is an outcome of a tryst between Indian innovation and UK's technology. It's a multi-national solutions provider for revenue management, power quality and energy efficiency. It leverages industrial operations in India, UK, Australia, Sweden, Italy and the Middle East. With two manufacturing partnerships in Malaysia and Ghana, along with its business presence in over 50 countries, SML's prominence stands out at the global level. It also has a plethora of manufacturing facilities across India, one of them being at Sanand, Gujarat.
SML's Progress-induced Needs and Industrial Challenges
SML had some crucial industrial needs while it was facing numerous challenges. It wanted to achieve consistency as far as the company's production targets were concerned. It wanted real-time visual solutions at all production lines for carrying out performance analysis and managing production targets. Its ultimate goal was to keep the employees motivated by making it easier for them to assess the targets. 
Compucare and its Challenge-solving Finesse 
Compucare India Pvt. Ltd. (CIPL), a pioneer of the industry, had what it would take to fulfil SML's needs and expectations. The smart factory automation company swiftly came up with the best solution – Product Monitoring and ANDON System!
An Integrated Technological Marvel
CIPL's Production Monitoring and ANDON System consisted of Production Sensors, an ANDON Switch with Tower Light, a Control Unit, and a Smart Integrated Industrial Display Board (IIDB). This entire remedy was a blend of multiple automation systems combined and customized to perfectly suit SML's prompt requirements.
Smart Implementation of Innovative Ad-Hoc Techniques
The Control Unit was centrally positioned to establish a multi-purpose connectivity amongst 2 Production Sensors and 10 ANDON Switches at the production line. The Smart IIDB was featured with a 2' x 0.7' display, SMD RED and Green Coloured modules with 3.75mm pixel pitch. This smart IIDB was installed to visually represent a wide range of data such as Time, Target, Input, Output and Production Line Status. It had an enhanced visibility feature of up to 5 metres.
Beneficial Outcomes of CIPL's Smart Solutions
The installation of the Production Monitoring and ANDON System by CIPL provided real-time dynamic visual indication of the production and performance targets. This in turn increased the motivation of the employees and instilled confidence in their ability to achieve paramount targets with sheer ease and determination. The following benefits were accomplished by SML:
Streamlined digital data representation in real-time.

Analytical accuracy pertaining to performance tracking & target assessment.

Enhanced employee efficiency resulting in a massive productivity boost.

Optimum transparency with regards to the production process & activities.