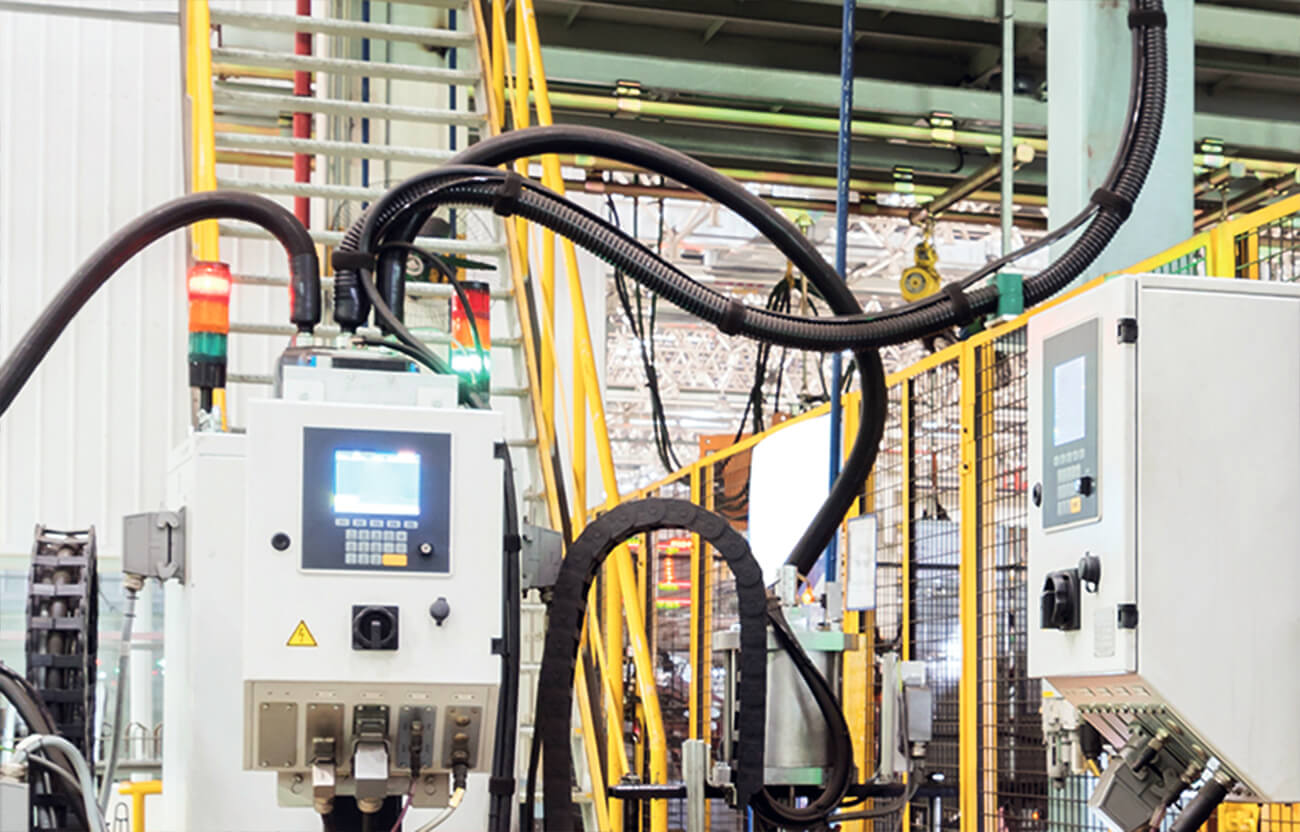 Production Monitoring System for Endurance
The Largest Aluminium Die Casting Manufacturer in India
Endurance Technologies came into inception with 2 aluminium die-casting machines in 1985. Since then, it has grown to possess 27 manufacturing facilities near its OEMs. It had begun manufacturing aluminium castings in Aurangabad, Maharashtra, India in the year 1986. In 2006, it set sail towards a rising prosperity as it acquired Anurang Engineering Company Pvt. Ltd. Presently, it boasts of being one of the leading automotive component manufacturers in the aluminium die casting industry, inclusive of parts like alloy wheels, suspension, transmission, and braking systems.
Challenges faced by Endurance Technologies and their Imminent Needs
Endurance Technologies is known for bringing out the best from its workforce. Hence, it had a tremendous need to obtain real-time target tracking solutions. This was meant to automate their entire production data recording process, resulting in highly motivated and efficiency-driven employees. There were a couple of significant challenges that they were facing:
Streamlining the company's production targets.

Keeping the morale of their employees boosted at all times.

Translating the conventional performance records into digitized visuals.

Automating data processes at each and every production line.

Achieving enhanced productivity as a result.
Ground-breaking Solutions Provided by Compucare India Pvt. Ltd.
In search of ultimate solutions to overcome their challenges, Endurance Technologies approached Compucare. Being a proven industry-expert, Compucare as usual was on its toes to come up with effective solutions. It provided a complete digital transformation to Endurance Technologies' production facility.
Capturing Real-Time Data using Sensors
Sensors were installed throughout the production facility. Compucare's proficient team of professionals consisted of skilled engineers, digital technicians, and automation experts. The team developed a Production Monitoring software which could wirelessly process the data acquired from the sensors, in Real-Time! Moreover, this data would be displayed via LED Boards, requiring no manual efforts.
A Comprehensive Production Monitoring System (PMS)
Compucare's advanced technological solutions are second to none. It provided a robust Production Monitoring System (PMS) consisting of Production Sensors, Web Interface Units and Smart Integrated Industrial Display Boards. It established the Web Interface Units at centralized positions to ensure unhindered connectivity with the production sensors at multiple production lines.
Installing Smart Integrated Industrial Display Boards (IIDBs)
Small single-sided Smart Integrated Industrial Display Boards were installed at the assembly lines. These boards come with a bright-red LED display which is clearly visible from a distance of up to 8 metres. Furthermore, a medium sized double-sided Smart Digital Display was installed commonly for two assembly lines. For displaying the data of multiple assembly lines simultaneously, a large double-sided Smart Digital Display was also installed in the middle area.
A wide range of data representations could be obtained through these Smart Industrial Displays, such as:
Date-wise and Time-wise Targets.

Shift-wise Targets (For Shift-A, Shift-B, and Shift-C).

Monthly Scheduled Production Quantity

Monthly Cumulative Production Quantity

Daily Production Quantity Achieved on an Average

Daily Production Quantity to be Achieved on an Average

Daily Target and Actual Production Data (From Assembly Line 1 to 5)
The Conclusion: Pioneering Outcomes and Benefits
As promised, Compucare delivered. Endurance Technologies could finally witness fully digitalized data processing outcomes using Compucare's Production Monitoring System (PMS). This wireless system helped Endurance Technologies gain numerous advantages, such as:
Real-Time Production Data Tracking

Highly Visible Digital Data Representations throughout the Facility

Feasible and Factory-friendly Production Monitoring Solutions

Economical and Time-saving Remedies

Enhanced Employee Engagement & Encouragement