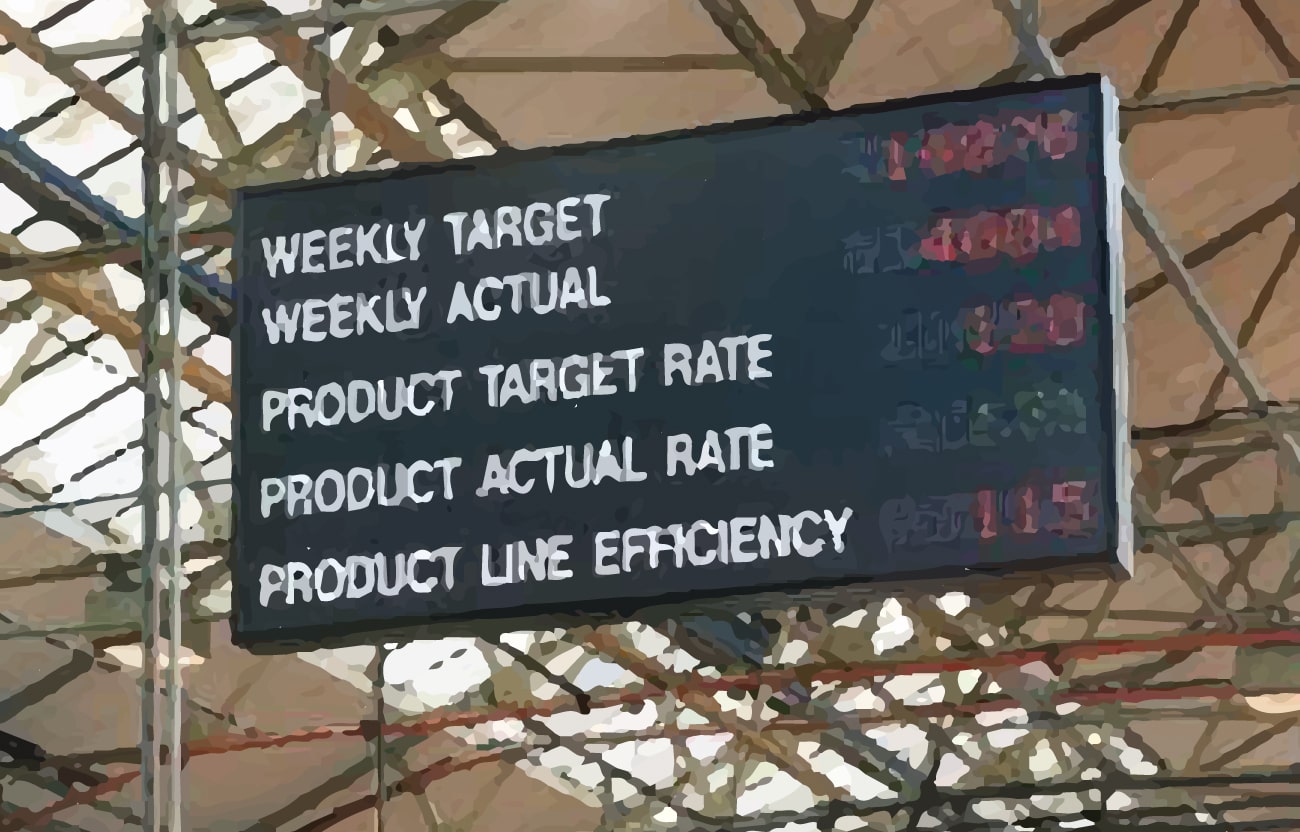 Production Display for Hitachi
One of the Biggest Air Conditioner Facilities across the Globe
Johnson Controls Hitachi (JCH) Air Conditioning is a global air conditioning manufacturer, established in October 2015 as a joint venture of Johnson Controls Inc. and Hitachi Appliances, Inc. Its 14,000 employees across nine countries provide quality products, services, and solutions for residential and commercial buildings throughout the world. Since its inception, JCH has focused on developing and supplying high-quality products and technology that contribute to the overall prosperity of the society. JCH manufacturing facility at Kadi, Gujarat is among the ten air conditioner facilities worldwide. With a total installed capacity of 230,000 units (in a single shift) per year, JCH is amongst the top air-conditioning companies in India.
JCH's Industrial Display Requisites
JCH experienced a rising need to revamp its production and performance indicators into visually representable data. This would further assist JCH in keeping its employees motivated while maintaining consistency in achieving its production targets and tracking its performance indicators in real-time.
Compucare's Expert Solutions
JCH's needs and challenges only meant one thing – seeking advanced Integrated Industrial Display Board (IIDB) solutions. That's exactly what Compucare India Pvt. Ltd. (CIPL) did. It provided real-time dynamic Production & Performance LED Display Board Solutions to JCH. 7 New LED Data Display Boards were installed at the end of each production line. The 8th LED Data Display Board was used to display the safety policy and other company information. The single-sided boards came with a bright red LED display and a visibility range of up to 80 metres! There were five updatable data parameters such as:
Product Code

Target for the day

Plan for the day

Actual target achieved for the day

Efficiency in percentage for the day
The Concluding Advantages because of CIPL's Ad-Hoc Solutions
The installation of the LED Display Boards had provided real-time dynamic visual indication of production and performance targets to JCH. In fact, the morale of the employees took a massive boost as they had digital display indicators for being assisted and aware at all times. Some of the major advantages were as:
Display of production data and greater transparency

Increased level of motivation amongst employees

Display of Miscellaneous Messages as per the Custom Needs of JCH