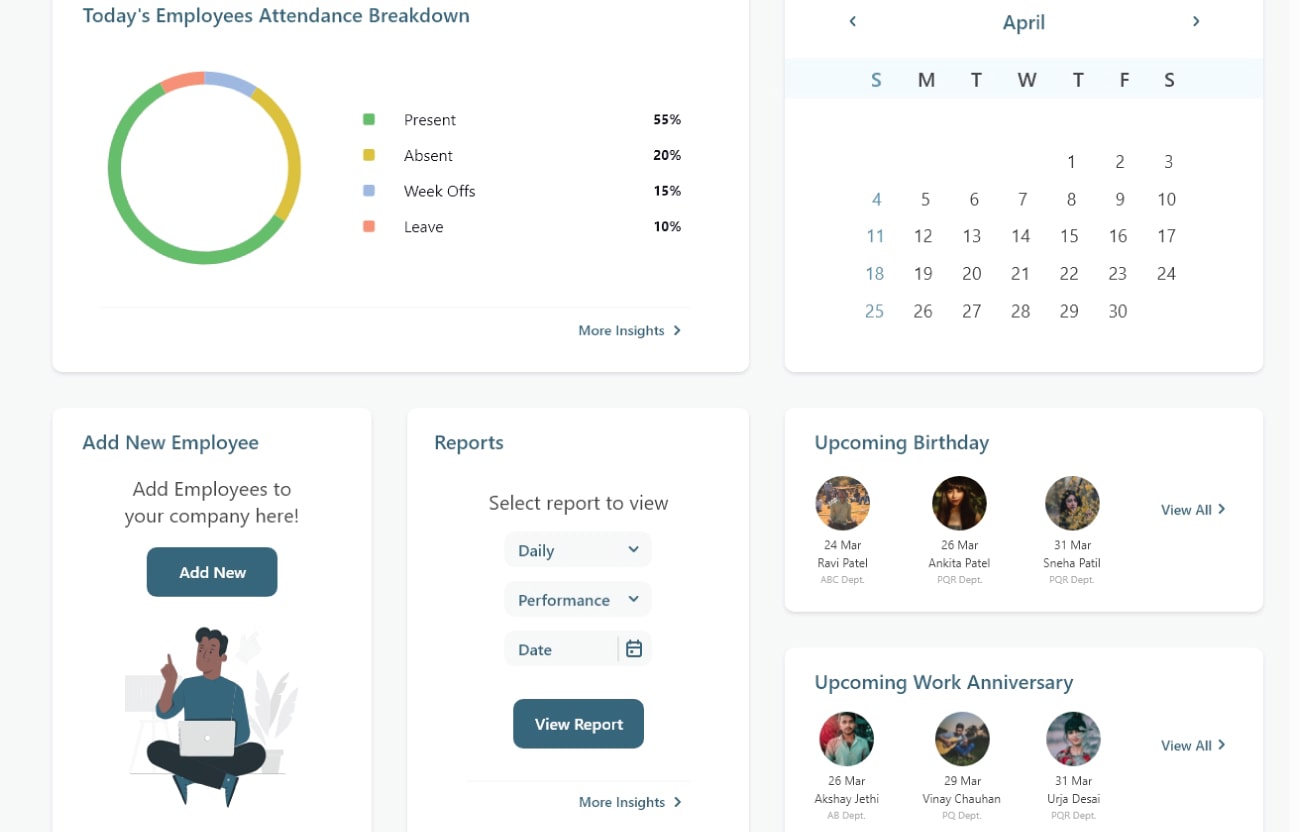 Tempus for Huntsman
Huntsman Corporation and its Pioneering Prowess
Huntsman is a global manufacturer and marketer of differentiated chemicals. Their operating companies manufacture products for a variety of global industries involving chemicals, plastics, automotive, aviation, textiles, footwear, paints and coatings, construction, technology, agriculture, health care, detergent, personal care, furniture, appliances, and packaging.

Huntsman's Indian subcontinent operation is headquartered at a state-of-the-art corporate office and technical centre in Mumbai. Huntsman also has a manufacturing presence across four locations in Ankleshwar, Chennai, Baroda, and Pune. They have more than 1,000 associates that support various business groups, laboratories, and manufacturing sites.

Challenges faced by the Huntsman Corporation
At Huntsman, a traditional approach was being followed with regards to human resource management. This was quite time consuming and cumbersome. The ultimate challenge was to make the same processes less time consuming and manage its human resources judiciously. The safety and security of the unit was also to be addressed for both employees and visitors. Huntsman also wanted to keep a track on the subsidized rate offered at its Canteen. The company was facing a challenge in achieving faster processing of data at lower costs.
Compucare's Tailor-made and Wide-ranging Software Solutions
Just like its prominence, Compucare's expertise too is known to stand tall when it comes to providing bespoke software solutions. To cover Huntsman's varied requirements, Compucare provided the following software solutions with a versatile set of features.
Tempus Software
Attendance Tracking and Management

Overtime Application Management

C-Off Application Management

Online leave tracking and management

C-off Application Approval/Rejection Control

MIS Punch Application

W-off/Shift Change Application

Round-the-clock Access for Employees, HOD & HR
Tempus Canteen Software
Different Time Slot Options

Selection of multiple items

Token printout Option

Easy data processing

Custom Summary Report Generation
Tempus Visitor Software
Visitor Enrolment

Storage facility for Personal Information

Employee Master

Visitor Pass Printout Option

Multiple Report Generation
Head Count Software
Integrated with Time Attendance System

Maintaining count of employees & visitors within the premises

Multiple report generation

Real time Head Count Display with punch details
Top Notch Customization Resulting in Exquisite Benefits
With the implementation of various software solutions, the process of Human Resource was made easier, better, faster, and economical. Compucare's software solutions made it possible for Huntsman to get the following benefits:
Effective HR Management

Streamlined Organizational Processes

Time-saving& Cost-saving Outcomes

Fully Online Access & Management Control