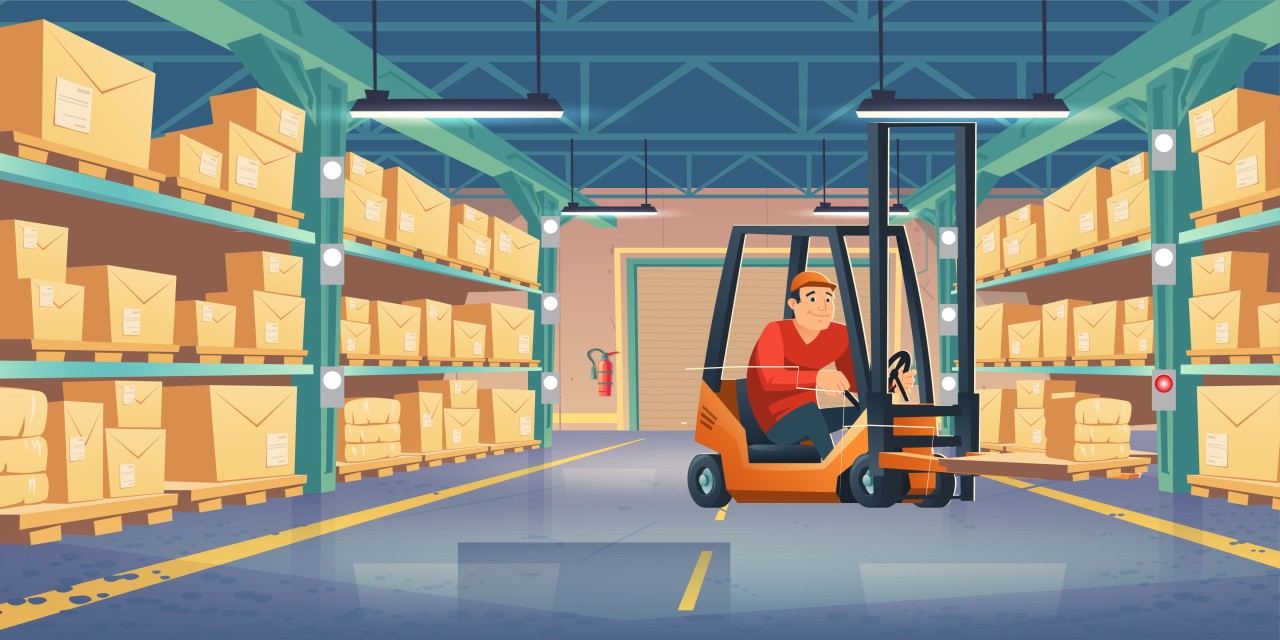 What is a Pick to Light Solution
What is a Pick to Light Solution? 
Pick to Light Solution is a system designed for Order Picking in which operator gets indication for which parts have to be picked and also in which sequence. This system is equipped with a numerical display which can be useful to help the operator to direct him for from where the item has to be picked and how many units have to be picked. 
Why is Pick to Light Solution Required? 
Due to the increasing volume of orders, it is becoming increasingly difficult to organize logistics and adapt warehouse processes in order to react as quickly as possible. This is exactly where Pick to Light comes in as a solution with turnkey picking solutions to enable error-free processing of orders, simple operation and extreme flexibility. 
Using Pick to Light Solution It should be easy to pick right, as it will increase awareness, minimize errors, improve productivity and enhance efficiency. 
With Pick to Light, you don't need a picking list. Automatic visual light indication tells you what to pick. Order picking is faster, the number of errors is reduced and costs are reduced. 
Compucare India Private Limited is providing such Pick to Light Solutions as per client's requirement. 
Pick-to-light solution is proven to be an ideal poka-yoke (error proofing) device for reducing errors and defects in production processes. Lights direct operators to the correct parts and quantities, in the correct sequential steps, as required for the active bill of materials (BOM). 
How CIPL's Pick to Light Solution Works? 
1.The products are tagged and barcoded 
2.The barcode information is stored in their server 
3.The stored barcode information is exported and saved in format so that the Pick to Light Software can read 
4.The Pick to Light Software imports and reads the information of the barcode information 
5.The Pick to Light Software communicates with the Main Controller via TCP/IP 
6.The Main Controller signals the Dual Switch Box and turns on the Light Indicator where the part has to be picked for that corresponding bar code & Numerical Display indicates how many units have to be picked? 
7.The employee picks the part & turns off the Light Indicator 
8.The Main Controller then triggers the next Dual Switch Box and turns on the Light Indicator 
9.The employee then picks the next corresponding part for that bar code when the Light Indicator is ON and then turns off the Lighting Indicator 
10.This process is repeated till the job is complete 
11.Various MIS reports can be generated from the Pick to Light Software  
Where can CIPL's Pick to Light Solution be used? 
Warehouse 

Automobile Industry 

Packaging Industry 

Pharmaceutical Industry 

Logistic Industry 

Textile Industry 
 Top 8 Benefits of CIPL's Pick to Light Solution: 
Process descaling as software controls the location map with higher accuracy in order processing due to system guided pick/ put operations, improved productivity as well as reduce time to search for pick/put location & also reduces operator training requirement. 

Considerable time saving and error reduction, since the operators know, at all times, exactly where each product is.  

It allows several operators to carry out their work at the same time and in the same place without getting in the way. 

Promotes order in which operator has to pick 

Reduces inventory and stock errors. 

Cost savings in working hours and speeding up the assortment of products.    

Automatically Various MIS Report generation 

Fast ROI due to the rapid increase in productivity.